Strategic International Development
We help companies and individuals not only start, form and develop their organisations, but also grow by connecting them to the right partners, as well as to investment and funding opportunities in Germany and the Balkan Region. 
Invest in the area of South Eastern Europe
Get long-term protection of your assets
Strategic development for the future
YOUR CHANCE
A unique network of experts
Many years of experience and expertise of our professionals with mandatory local and technical professional knowledge shall guarantee excellent results in defining target regions, sectors and technologies. This relates both, to time and duration of investments and to corresponding investment structures.
Project investments in the area of South Eastern Europe
As a unique expert network GS Experts Business Consulting offering the approach to the growing labour market in SEE to private and institutional investors.
Long-term protection and property development
With us from the very beginning you will get an institutional access to long-term promising investments. You will have benefits from high level of legal safety, smart optimization after tax deduction and maximum flexibility.
Company strategic development for the future
Highly qualified and motivated technical and managerial staff is the key for development in the ambience of the contemporary competition where technology and knowledge are available more than ever.
GERMANY AND WESTERN BALKAN
Tap into promising markets
We are your future-oriented partner for business development, specializing in Germany and the Balkans. The Balkan states are interesting markets and worthwhile investment locations or are increasingly developing in this direction.

Our comprehensive training, many years of professional experience in different countries, knowledge of several foreign languages, our intercultural background and last but not least our networks enable us to recognize the current development trends in various markets and the resulting opportunities and risks and to use them to the advantage of our customers.

We can also help your company to gain valuable business partners from our network to develop new markets and build new production facilities.

With our network of experts, we support you in founding a company or opening a branch office in Germany or in the Balkan states as well as in company succession in Germany. In addition, we also accompany the further development of your company and support you in solving problems.
Who we are
About GS Experts Business Consulting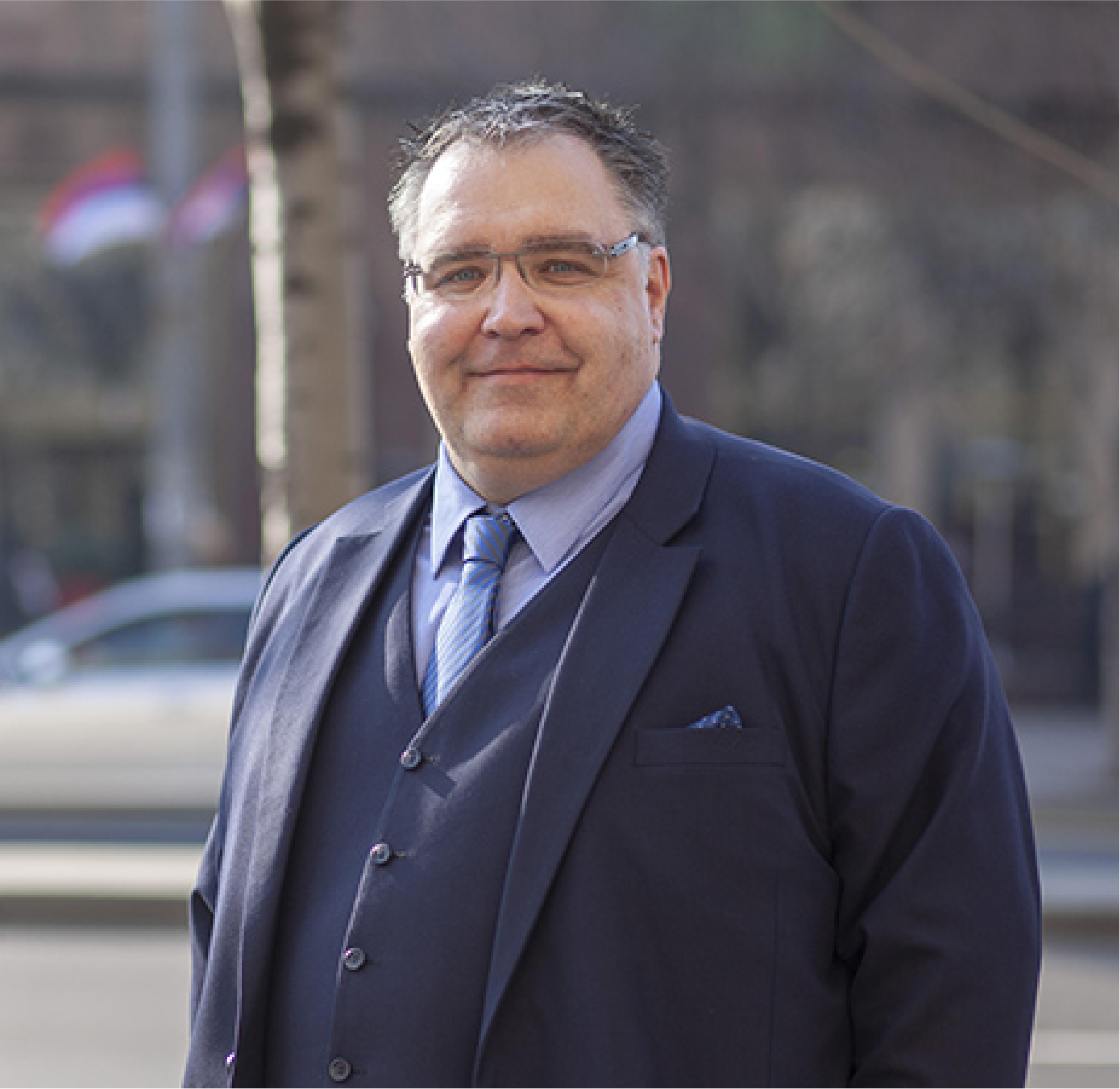 Dr. Alexander Milicevic (MBA),
Diplom Betriebswirt FH‍
Dr Alexander Milićević is one of the top experts in the field of property development and protection including the real estate portfolio. He has more than 20 years of professional experience in miscellaneous projects in areas of capitalization and safety in dynamic environments.
Dr Alexander is a keynote speaker at several events and lectures at universities across Germany. He advocates good planning and maintaining of property through generations. He also participates in the Company Successors BVMW Program as professional associate and expert.
Dr Milićević is the creative director and board member in the Neven Subotić Foundation. He cooperates with many banks, insurance companies and funds. Among them are some of the world's famous houses such as Deutsche Bank AG, Allianz Versicherung SE and large corporative funds such as Fidelity, Blackrock, Templeton, etc. He monitors and advises many famous persons with the value of EUR 800M.
He is an expert for structure creation and making foundations for the family property funds for future generations.
Dragana Nikolic, M.A.
Dragana Nikolić is one of the most successful business coaches on the German market. This was recognised by the German magazine FOCUS and the biggest online business network XING who awarded her significant acknowledgements. She is a passionate entrepreneur with professional experience in different companies and cultures.
Her exceptional experience and expertise in creating and implementation of human resources selection, and HR development and management have already become standards in the domain of business development.
It is possible to directly affect productivity and competitiveness through optimisation of the infrastructure and process flows.
Secret of the success and path to it instigate and improve synergy and cohesion inside the employees' structure that directly influence the better performance in the entire company.
More than 5000 employees attended and successfully completed the program under leadership of Dragana Nikolić.
What are you waiting for?
CONTACT DETAILS