N & P Business Consulting GmbH is a leading firm of management consultants with over 20 years' experience in supporting corporate and people development.
Our integrated approach to transformation and change management is based on hard-won insights into how best to cultivate a productive and purposeful organisational culture. We pair this with leadership courses that equip our clients with the skills and knowledge they need to drive their businesses forward.
Our clients are based across Germany and Europe, and we have a proven track record of over 20 years in helping them achieve their goals.
If you're looking for consultants who can help you transform your organisation into a profitable force of the future, get in touch with us today.
INSIGHTS MDI® Potential and Motivation Analysis is the ideal tool for identifying a person's talents, potential and motivation. It gives insight into essential personality traits and soft skills of a person with EQ Analysis. This shows how people interact and supports self development, leadership development and the ability to build effective teams and manage talent.
Analytic Tools
With the scientifically based OutMatch ASSESS by SCHEELEN companies define the competencies required for their success. By comparing the competencies desired with those of their employees and job applicants, they can develop satisfied, effective teams. Competency-based interview questions improve the recruitment process. We use OutMatch ASSESS for sustainable leadership development and efficient coaching.
This tool has been developed for the psychological risk assessment in organisations and works by precisely recording the mental hazards at the workplace. It provides an impression of the prevailing psychological stress factors in the company and recommends suitable measures.
LEIPA is a coaching tool that provides a precise, defined plan for behavioural change, tailored to the individual's role within your organisation. The process ensures a rounded view from both self-perception and colleagues, focusing on Emotional Intelligence and leadership styles.
The NBI™ instruments are useful for developing strategies that encourage creativity and positive thinking, both personally and professionally. At the same time, they enable a relatively quick recognition of the essence of one's own obstacles and the corresponding application of creative solutions.
By combining the NBI™ instrument and the advice of certified NBI™ advisors, it is possible to quickly see your own potential as well as your blind spots, and thus start creating and executing a plan for further development.
Quantified Company is an AI Powered tool that offers a seamless process that uniquely identifies critical stress areas within a short period of time and with little involvement from the administrative team.
Our clients
Some of the organisations we've helped guide towards tomorrow.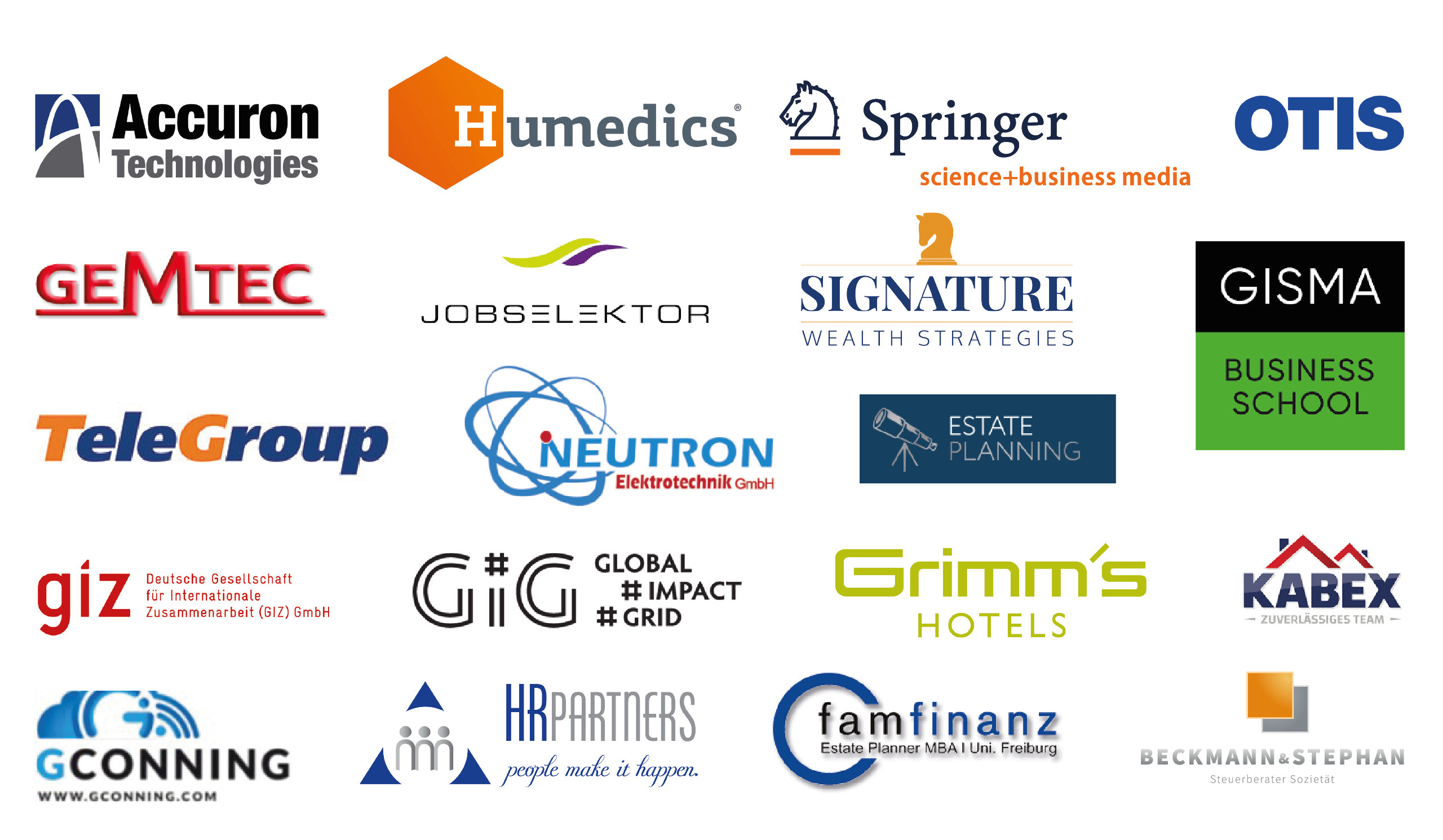 Here are a few of the questions that our site visitors frequently ask us.
Would you like to know more?
What are you waiting for?
CONTACT DETAILS