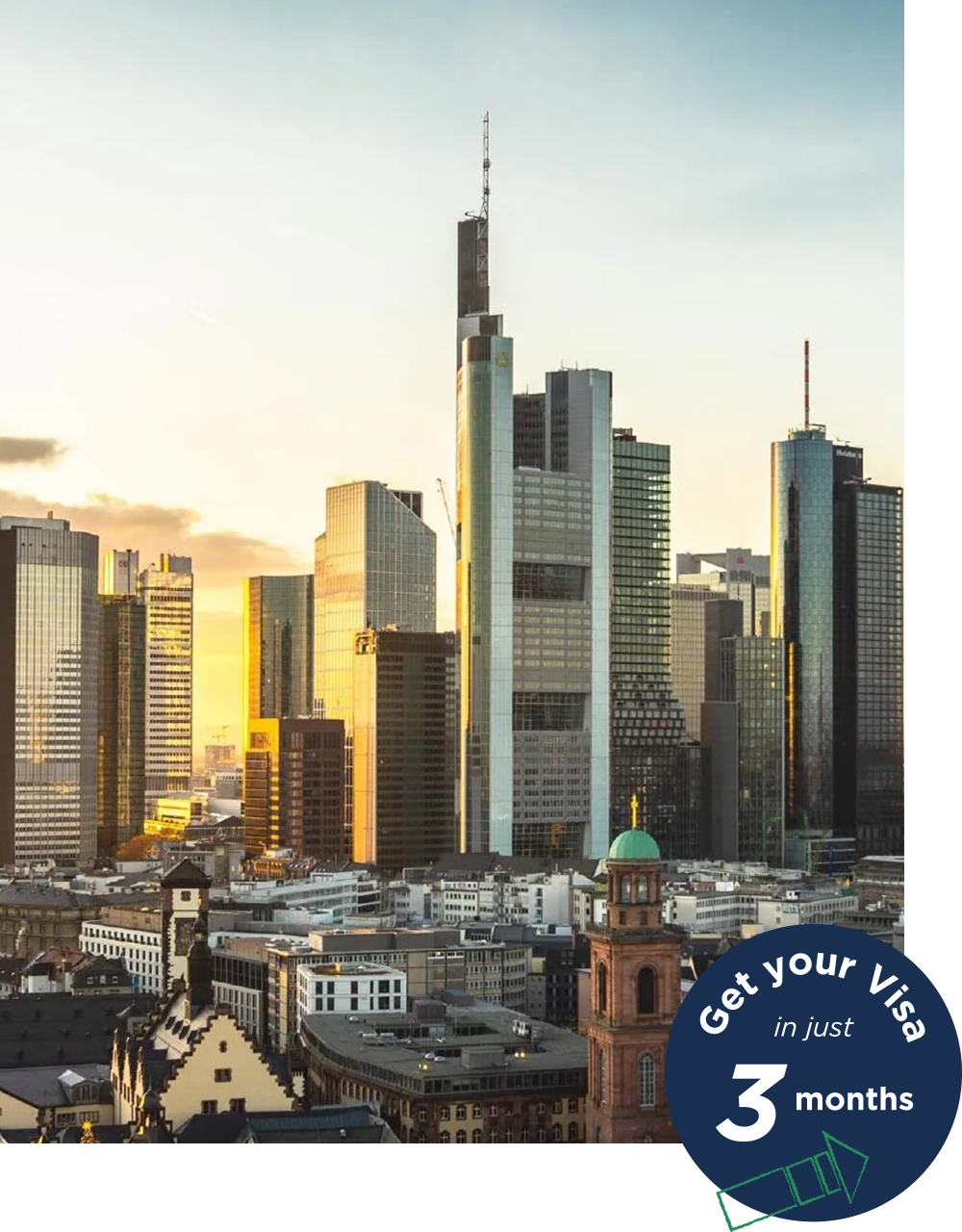 Work and live in Germany
As Europe's largest economy, Germany is a major destination for foreign direct investment (FDI). It is consistently ranked as one of the most attractive investment destinations based on its stable legal environment, reliable infrastructure, highly skilled workforce, positive social climate, and world-class research and development.
For employers who need visa for their new employees
For employees, who found a job and need a visa.
Get a Visa in germany
We provide exceptional services for several types of work visas
Experienced Team
Get out the most important information about the visa checklist from this video. Then download the checklist.
Professional Services
We have been supporting foreign businesses in their business investments in Germany for the last 20 years. You can rely on us to guide you through the process, while connecting you with trusted partner consultants.
Laws and regulations
Laws and Regulations change frequently. We follow these closely and are able to inform and act upon any changes immediately.
*Please note all legal and accounting advices will be done by our legal and accounting partners
Save time and money
Thanks to our targeted approach and many years of experience with Visa topics, we save you lot of money and time.
Employers and Employees
Your Visa Solution
I am an employer and need visa for my employee
Are you urgently looking for qualified specialists for your company because you cannot complete your orders or expand without them?
You simply cannot find suitable applicants on the German labour market?
You have already tried to recruit skilled workers within the framework of the so-called Western Balkans regulation and have been waiting for a long time for the skilled workers to receive a visa due to bottlenecks in the allocation of appointments and visas?
I got a job in Germany and need a visa now
You have already found an employer in Germany and have been waiting for a long time for a visa to be issued due to bottlenecks in the appointment and visa process at the German mission abroad?
You have completed vocational training (three or four years) or a university degree or you are an IT specialist or manager?
What are you waiting for?
CONTACT DETAILS